About Us
A passion for music led Amedeo Schembri to found Viva Audio in 1996. Together with his brother, Giampietro, Amedeo has set out to develop audio systems that can reproduce sound with life-like authenticity.
Our Company
Built on the centuries-old tradition of Italian craftsmanship, Viva Audio combines cutting edge technology, decades of audio expertise and superior quality materials to create the most incredible sound systems available anywhere.  
From the most advanced amplifiers to state-of-the-art speakers and home theater systems, Viva Audio sets the standards for high-end audio equipment. 
Viva Audio systems faithfully deliver original recording sound in its most authentic state. Be it a classical recital or a concerto, a jazz performance, a dance mix or a motion picture soundtrack, Viva Audio will turn it into an extraordinary experience that you will want to relive again and again.
The recipient of numerous professional awards, Viva Audio equipment is designed and handcrafted in Italy and distributed worldwide.
Our Team
The Viva Audio team includes highly dedicated specialists brought together by a passion for music and a quest for the perfect sound.
Viva Audio is the brainchild of Amedeo Schembri, one of the world's leading audio experts and sound specialists, who founded the company in 1996 with his brother Giampietro Schembri. Amedeo oversees every aspect of product development, from conceptualization and design to finishing, while Giampietro is in charge of Viva's business development and marketing.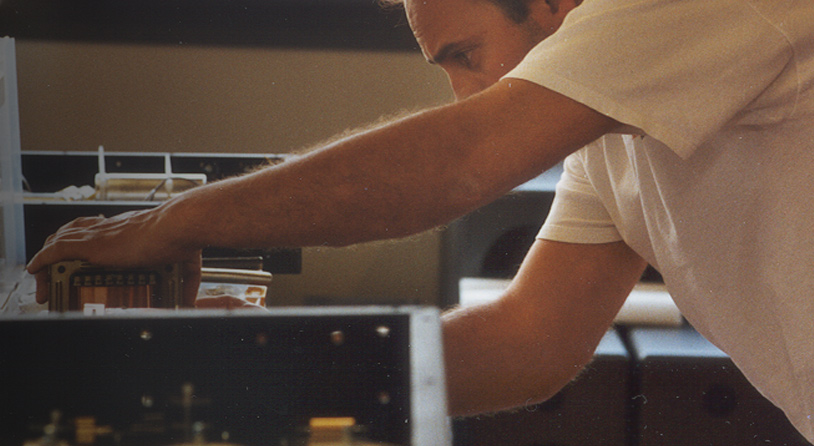 In his quest for perfection, Amedeo Schembri closely collaborates with Alessandro Costanzia di Costigliole, Viva Audio's Design Consultant. Alessandro is a well known architect and industrial designer and a founding partner of the blueArch design studio in Milan. 
Marco Peverati is Viva Audio Chief Engineer. He is a professionally trained musician, and an expert in Baroque music who regularly collaborates with classical performers as a sound and recording engineer.
Our Philosophy
Great Greek philosopher and mystic Pythagoras believed that music was the unifying principle of the universe that brought order to chaos.
Pythagoras was convinced that music could heal body and soul, and wanted all men to listen to music to improve the human condition. This is our belief too. We, at Viva Audio, believe that music is what gives sense to the world. It is the ultimate expression of human culture.
It can take on different shapes and forms, but its essence remains the same – expressing emotions, evoking our humanity and transforming our reality. We believe the experience of listening to and hearing music requires sonic reproduction of the highest quality. We also believe in the tradition of musical instruments as works of art. Amati, Montagnana, Guarneri, and Stradivari set the best examples that we strive to match as we make Viva Audio the perfect companion for all those who care for and live by music.