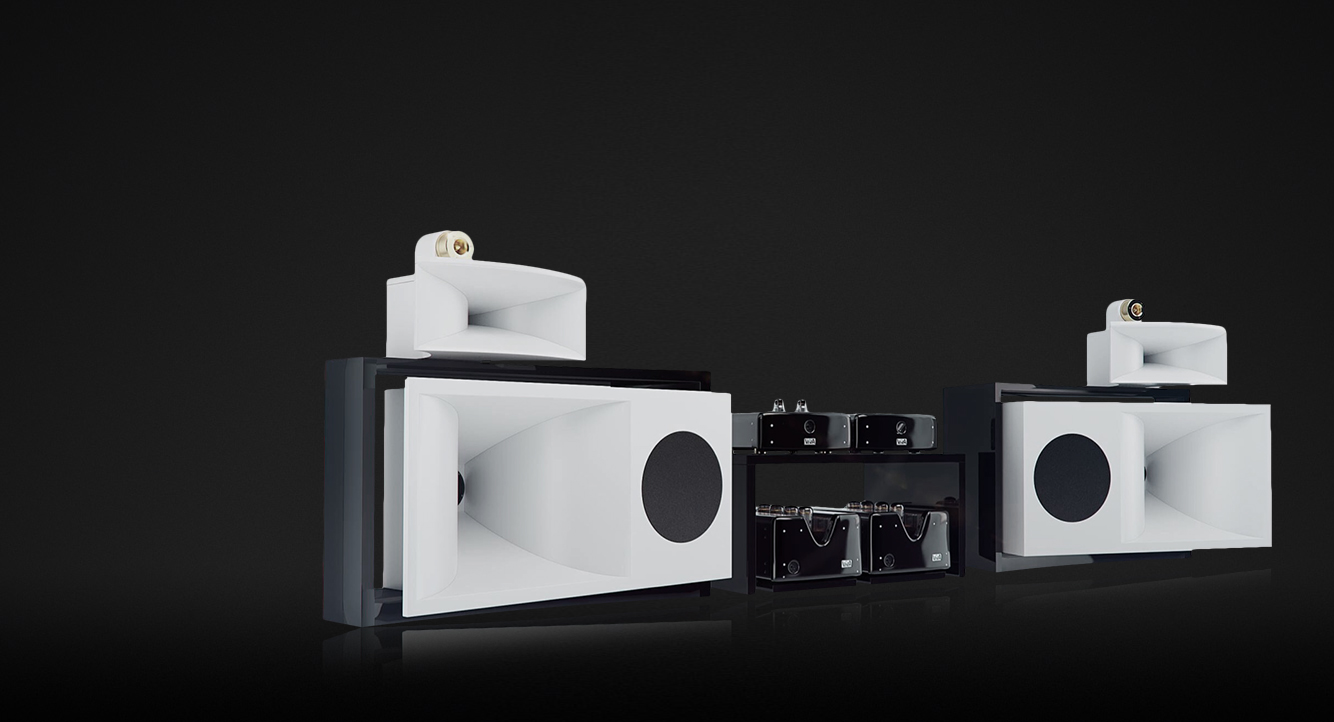 Nuda
Nuda is yet another spectacular loudspeaker system that uses renowned horn technology with a radically modern approach.
To create Nuda, Viva Audio deconstructed its Credenza system, transforming it into a freestanding speaker system. Nuda combines the classic loudspeaker design and cutting-edge technology to offer outstanding quality and accuracy of sound.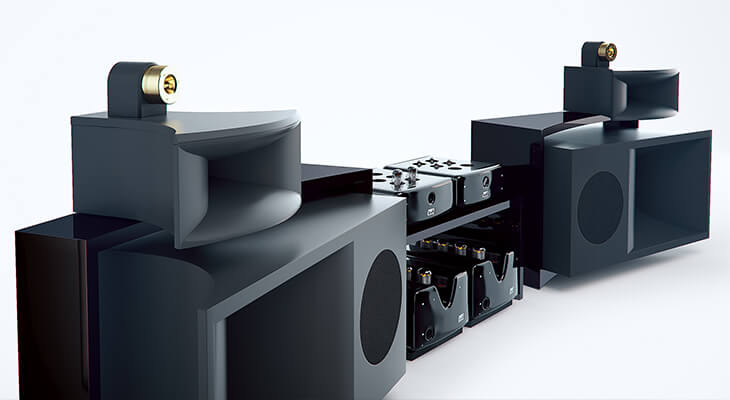 Cutting-edge technology to offer outstanding quality
It is capable of reproducing a musical recording with all the emotional accuracy of a live performance. Our loudspeaker systems can operate with a wide range of amplifiers, but will deliver the full Viva Audio authentic sound experience only with our own amplification equipment.
"

Viva Audio may be resumed in three words - luxury, voluptuousness, music.

"
This is a 4-way loudspeaker design, which includes:
Active subwoofer
Mid-bass driver (horn)
Mid-range driver (horn)
High-frequency unit
materials & colours
The Nuda loudspeaker system can be finished in any type of wood veneer or painted with the finest lacquer. The variety of veneers and lacquer colors is virtually unlimited. We can assist in the selection of veneer or color to match the elements of your interior according to your wishes. There are no limitations to our fully customized products.
For custom projects, the loudspeaker system can be integrated into a specific interior design presented by the customer.

The Nuda requires partial assembly by Viva Audio. This service is offered through our local offices and dealers. We also offer the option of helping you set up and connect your Viva Audio equipment in order to get the best results from our state-of-the-art technology.