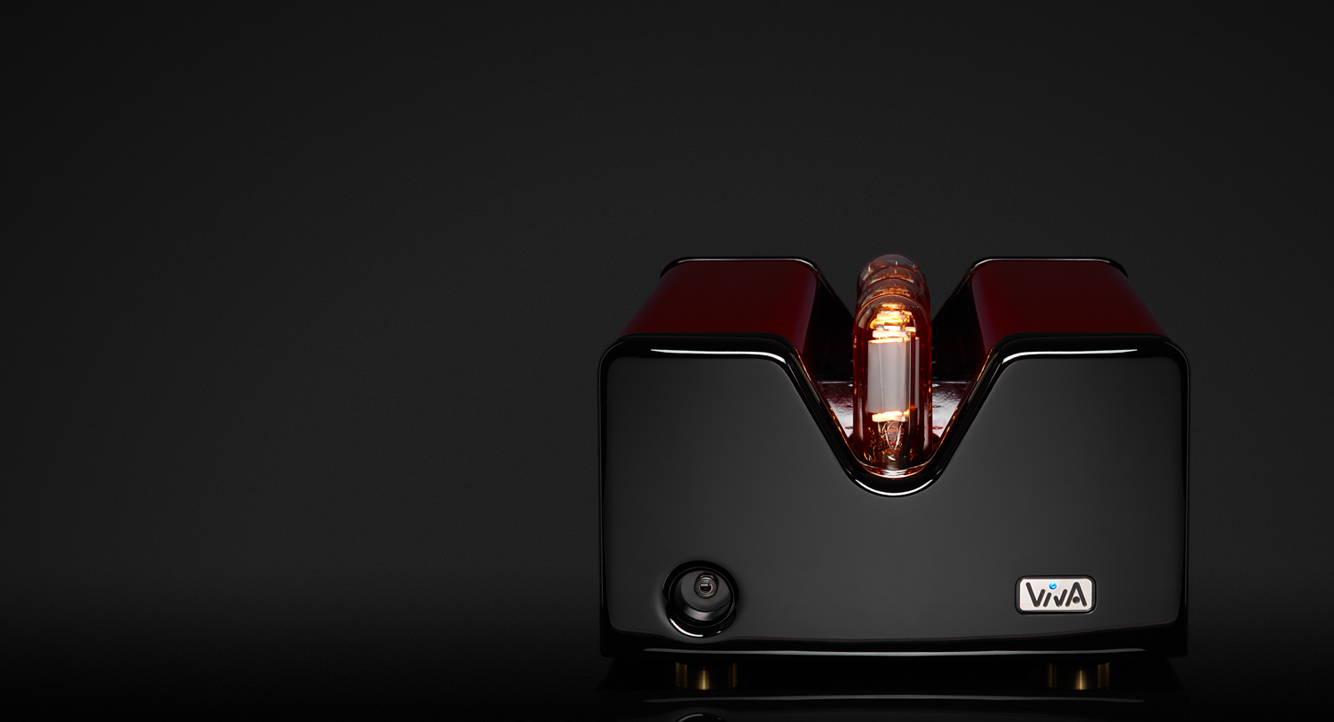 Aurora
Aurora is a tube, single-ended power amplifier. It is the pinnacle of Viva Audio amplifier design, our finest amplifier development thus far.
The objective of developing this piece of audio art was to deliver micro- and macro-dynamics of sound with incomparable precision and preservation. Aurora is designed to deliver maximum musical articulation and harmonics. This amplifier's degree of rendition pushes the boundaries of modern technology.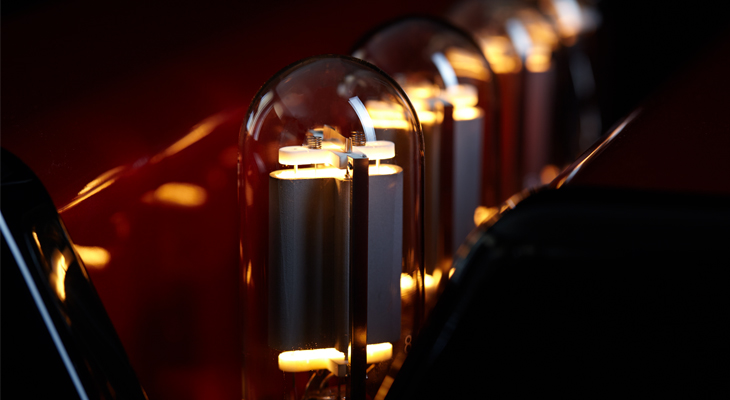 The authentic emotion of listening
to a live musical performance
Undeniable musical potential of tubes
Having combined the undeniable musical potential of tubes with circuit designs that are simple, yet radically creative and modern, we make absolutely no compromises in this design. After many hours of research and comparative listening, our engineers have carefully selected each and every part in this point-to-point, hand-wired masterpiece.

Difficult speaker loads and complex music materials tax the abilities of common, single-ended amplifiers. Aurora overcomes these obstacles by providing a very stiff, yet fast power supply that responds effortlessly to the most demanding music, even if your speakers are not typically friendly to single-ended amplifiers. We can best describe Aurora as subtly powerful. Every nuance, including the power and impact of high sound pressure levels found in live performances, is preserved and delivered to the listeners.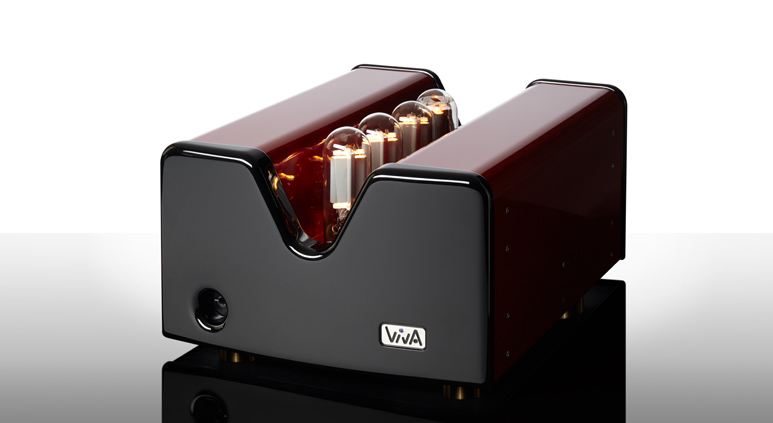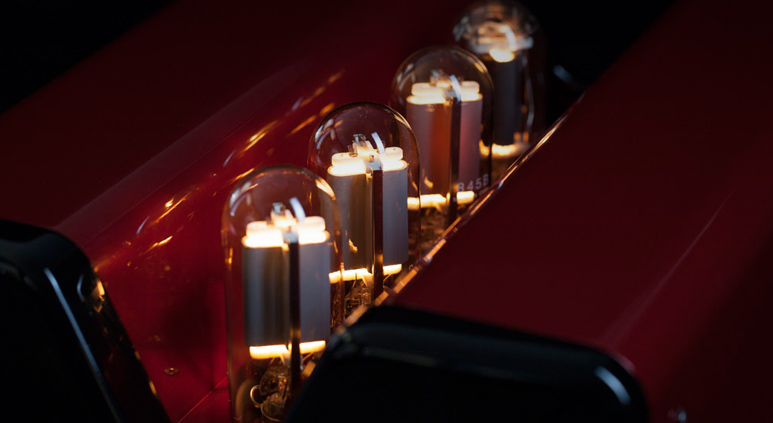 Dimensions w×h×d:
430×250×520 mm
Weight: 45 kg
Direct heated triode tubes
Single-ended
Tube complement: 1×211; 3×845
Zero negative feedback pure class A operation
Real point-to-point wiring
Palladium plated proprietary solid copper binding posts
materials & colours
The Aurora is offered in the finest automotive lacquers in a virtually unlimited array of colors. We can assist in the selection to match the elements of your interior according to your wishes. There are no limitations with our fully customized products.

Through our local offices and dealers, we offer the option of helping you to set up and connect your Viva Audio equipment in order to assure the absolute best result of our state-of-the-art technology.