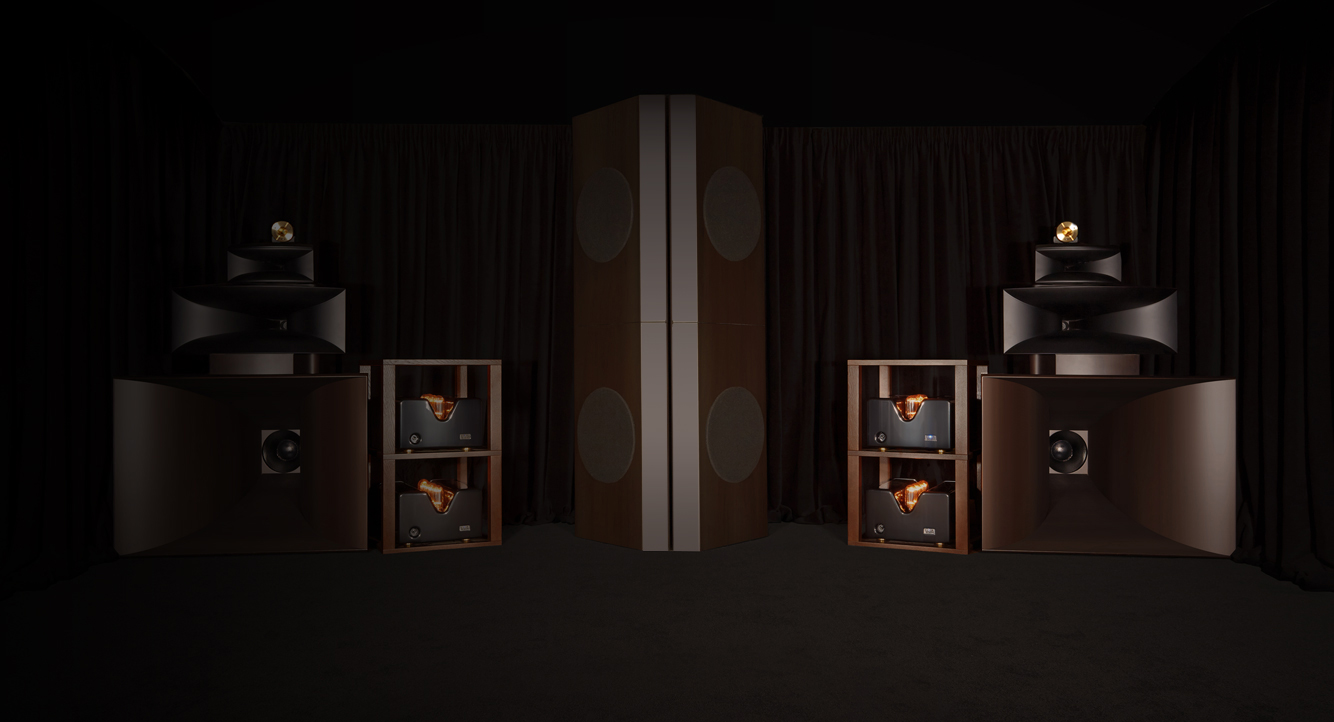 Master Horn
Master Horn is the culmination of Viva's research in the loudspeaker design and sound.
While using the highly praised horn loudspeaker technology, Viva Audio engineers have combined traditional system design with the latest cutting-edge technological innovations. This 5-way loudspeaker system provides powerful, rich yet articulate and detailed sound that than can easily compete in its authenticity with a live performance.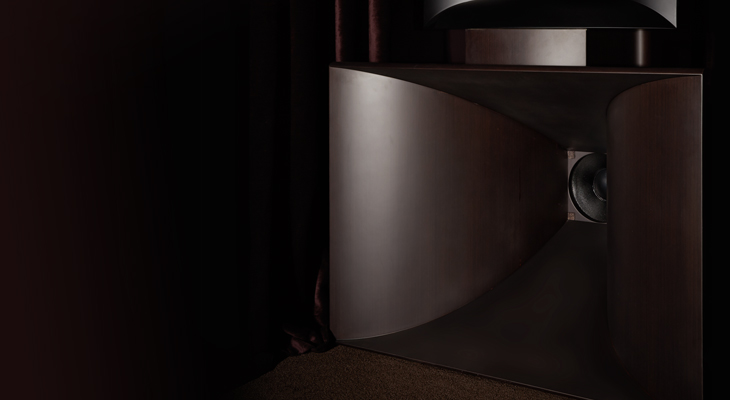 The best and most advanced high-performance loudspeaker system
Master Horn is easily the best and most advanced high-performance loudspeaker system available on the market today.
"

Viva Master Horn System is an antidote to what's wrong up there in the extreme audio stratosphere.

"
Master Horn is a 5-way loudspeaker that includes
Subwoofer
Mid-bass driver horn
Mid-range driver horn
High-frequency driver horn
Super tweeter
materials & colours
The Master Horn loudspeaker system can be finished in any type of wood veneer or painted with the finest lacquer. The choice of veneers and lacquer colors is virtually unlimited. We can assist in the selection of veneer or color to match the elements of your interior.

In order to avoid compromises in sound quality, the Master Horn speaker system is built with no crossover networks or filters, so it must be driven by custom-designed Viva Audio power amplifiers. Combine the most advanced signal processors, pre-amplifiers, amplifiers and loudspeakers to create the most incredible listening experience ever.

To ensure the best possible performance results from Master Horn, Viva Audio specialists are required to set up the system.